Find out if it's better to
Pay Rent or Buy Your Own Home
Make the best of your current financial situation and learn which is best for you.
Make the Right Decision for Your Financial Future
There's an answer for you.
There's no one single answer when it comes to renting vs. buying. It depends on individual situations and local prices. But you can make the best decision for your financial future if you take time to plan properly.
Realize your home dream.
No matter what you choose, you can find a great place to live that fits within your budget—particularly if you make the right decision on how to approach your real estate situation.
Minimize your costs.
The beauty of taking time to select your strategy means you can minimize your housing costs, which in turn leaves you more wiggle room in the budget for other plans, as well as retirement savings.
Maximize your quality of living.
. When you take the measured approach for Renting vs. Buying, you maximize your chances at getting the most possible home for your housing dollar.
Facts about Renting vs. Buying Your Home
There's no definitive answer for everyone.

Watch out for blanket recommendations that say you should always buy a home or always rent. The truth is, it takes time to consider which is best for you—and that should be good news when it comes to what you spend on housing.

Flexibility translates to dollars.

Would you like to have taken a variable rate mortgage on an expensive home before the 2008 crash? Most of us wouldn't. Being flexible about your decisions puts the decision in your hands, which shifts the power in your direction and allows you to take on the best interest rates when you do decide to buy.

You can create a long-term housing plan.

The beauty of choosing Renting vs. Buying means you can set long-term goals for your financial future, never having to jump head-first into any loan.

It's easy to choose the cheaper option when you run the calculations.

Want to avoid breaking your budget? Using Rent vs. Buy calculators helps you choose the cheapest option for you, which in turn gives you the most house for your dollar.
Ready to find out whether Renting or Buying is best for you?
What Do You Need to Know about Renting vs. Buying?
Q: How do I know if I should rent or buy?

The process involves some research. We encourage you to check with a calculator to see which one might be more financially beneficial for you given your current financial status and the property values in your area.

Q: Is it better to rent or to buy?

That depends! In some cases, buying a home can be so inexpensive that it will make sense to buy and build long-term equity in a home. In other cases, renting can be a great, flexible option that maximizes your chances at securing the housing you want.

Q: What are some considerations for Renting vs. Buying?

Here are a few. How much house can you afford? How long do you plan on staying in a home? What are your long-term plans in the area in which you live? What are your career and family goals, and how would buying or renting help you achieve those?
Q: What should I know about home mortgages before I buy?

Both closing costs and down payment requirements tend to be some of the most important things for people to learn. For example, providing a down payment of 20% or more is often required to reduce the monthly payment of a home so as to avoid paying mortgage insurance.

Q: How do I make a final decision?

Once you start doing your research and considering your personal goals, the answer should be obvious to you as you look into it. But remain flexible and feel free to sleep on it, even after consulting online rent vs. buy calculators.
Making the Decision to Rent vs. Buy
What's the best way to move forward in your housing goals?
Anyone who tells you they have a one-size-fits-all solution is lying.
Making the decision in renting vs. buying should be something you consider with multiple variables. But the process can be much easier than you might even imagine…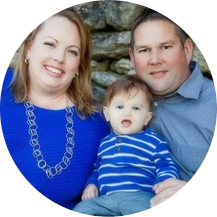 "Can't believe how fast and simple you made this. We got pre-approved for a $580K Rent vs. Buy, and were in our dream home less than 3 weeks later. We love MortgagePops!"
- Angela, Todd, & Grant
Speak with a Rent vs. Buy Specialist today
Representatives Available 24/7 to Better Serve Troops Overseas
A Rent vs. Buy approved lender; Not endorsed or sponsored by the Dept. of Veterans Affairs or any government agency.