Check your qualifications for a
Fix & Flip Home Loan
Put yourself on the fast track to a successful Fix & Flip with favorable terms…
Make real estate investing work for you.
Personal income information not required.
Real estate investors often have irregular incomes, so these loans typically don't require W2's and pay stubs for you to receive the financing you need.
Get plenty of money for your investment.
Fix & Flip Loan terms tend to be generous, giving you the financial flexibility to make the most of your investment and secure a profit for yourself.
Quick access to funds.
With a Fix & Flip Loan, speed is the name of the game; when you're approved, the funds can be available to you, allowing you to close on the home purchase quickly.
Get money for rehabbing the home.
Financing makes sense when it makes you better able to restore the home and secure the profit on the flip. With the right terms, you can make sure you have the resources you need to transform the home.
The Facts about Fix & Flip Loans
Fix & Flip Loans are ideal for property investors.

From payment verification issues to other qualifications, you need confidence that you'll qualify even if you're primarily a property investor. Fix & Flip loans are an ideal vehicle.

You can use pre-approval to get proof of funds.

Opportunity doesn't knock twice when it comes to real estate, so it's important that you're able to get proof of funds quickly if you want to make the investment moves you need to make.

Give yourself short-term loan terms.

A short-term loan can mean good qualification terms, which makes it easy for you to generate income even if you don't have the credit history you'd like.

You can get started in flipping homes, too.

If you're working with an experienced contractor on this Fix & Flip situation, it's much easier to make the loan work—and you'll have to do a lot less "guessing" along the way.
There's no reason you can't make a great real estate opportunity turn into a real profit.
What Do You Need to Know about Fix & Flip Loans?
Fix & Flip is a real estate investment strategy in which you buy up property at a reduced rate, seeing more long-term value in it. You fix it up, bring it up to speed, and hopefully, turn around and sell it for a tidy profit.

Q: What is a Fix & Flip Loan?

Fix & Flip financing is designed for people in your situation, giving them the short-term access to cash they need to make the flip happen. When you plan it right, you can easily turn a profit and end up owning nothing on the loan—instead, you could end up with profit.

The qualifications are relatively easy with a Fix & Flip loan, as you won't need to verify income in many cases, and your credit score does not need to be very high. However, keep in mind that these loans come with higher interest rates, so the longer your home takes to sell, the more you pay. That's why you need to be confident in your investment.
Get Started with Your Fix & Flip Financing Today
Real estate is one of the best places to make a quick profit—if you do it right.
Doing it right starts with getting the right financing for your plan.
If you have a property you'd like to Fix & Flip, now's the time to see if you qualify for the right kind of financing, enabling you to turn a profit from your exhaustive research.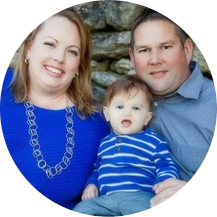 "Can't believe how fast and simple you made this. We got pre-approved for a $580K Fix & Flip Home Loan, and were in our dream home less than 3 weeks later. We love MortgagePops!"
- Angela, Todd, & Grant
Speak with a Fix & Flip Home Loan Specialist today
Representatives Available 24/7 to Better Serve Troops Overseas
A Fix & Flip Home Loan approved lender; Not endorsed or sponsored by the Dept. of Veterans Affairs or any government agency.