Save yourself time and money with an
FHA Loan – Streamline Refinance
Give yourself an opportunity for a lower rate without the stress.
Refinance your mortgage loan with ease
Utilize your existing FHA mortgage.
If you already have an FHA loan, the streamline refinance option is a great way to capitalize on lower rates to make your home fit more neatly into your budget.
Secure a fast refinance.
They don't call it "streamline" for nothing. This is a quick and easy refinancing package that will allow you to transform your budget without the muss and fuss.
It's easy to qualify.
Worried about job, income, and credit requirements? If you already have an existing FHA loan, refinancing via streamline is much easier than you think—and likely won't require additional qualifications.
Turn your payment history into a benefit.
Since you've been paying your FHA loan and aren't in foreclosure, you can turn that good performance into more favorable mortgage terms that make your life easier.
The Facts about FHA Streamline Refinancing
You can use fixed-rate or variable-rate terms.

If you want to change the terms for a fixed rate and ensure that you'll always pay a consistent amount, your life will be a lot simpler after the streamline refinancing.

No need for a home appraiser.

Many people are turned off of the refinancing process because of the need for a home appraiser. But you may be able to streamline refinance without one!

Qualifications can be a breeze.

Worried that you won't qualify? Don't worry; if you already have an FHA loan, there's a good chance that you can qualify for the refinancing terms you want, especially if you're taking advantage of lower interest rates

Make sure your payments don't go unnoticed.

If you've already had a strong payment history for at least three months, you'll find it much easier to qualify for the better terms of a streamlined FHA loan.
You've been diligent. Why not get more for your money by refinancing your home with a streamline loan?
What Do You Need to Know about FHA Streamline Loans?
Q: What is a FHA Streamline Loan?

This is a unique type of refinancing loan for an existing FHA-backed mortgage. If you already have this type of mortgage, you can use the streamlined option to easily refinance, saving you both time and money in the effort.

Q: Why should I bother refinancing?

People have lots of reasons to refinance. The most obvious reason is to take advantage of interest rates and secure a lower monthly payment, making your home even more affordable. But you may also think about refinancing to different loan terms, if you qualify, to take advantage of a boost to your income.

Q: What are the advantages of an FHA streamline loan?

Saving time and money is the most obvious advantage. Many people associate the refinancing process with long, drawn-out appraisals and steep qualification processes. But that's not the case here. An FHA streamline loan can be the easiest way you'll ever refinance your home.
Q: Is there some limit I need to be aware of?

There are some limits; for example, the FHA will require that 210 days pass from your most recent mortgage loan to make sure you're eligible for a streamline refinance. They're so easy that the FHA wants to make sure you don't do it every month!

Q: What are the requirements?

There's good news here; if you have a loan in good standing, then your poor credit and even employment issues may not stand in the way of an FHA streamline refinance loan.
Streamline Your Refinance with an FHA Loan
If you want to lower your monthly payments, the process may be easier than you thought.
This can be great for homeowners who make regular payments, but struggle with issues like poor credit history.
To take advantage of an FHA streamline refinance loan, you'll want to see if you qualify as soon as possible.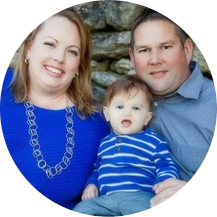 "Can't believe how fast and simple you made this. We got pre-approved for a $580K FHA Loan – Streamline Refinance, and were in our dream home less than 3 weeks later. We love MortgagePops!"
- Angela, Todd, & Grant
Speak with a FHA Loan – Streamline Refinance Specialist today
Representatives Available 24/7 to Better Serve Troops Overseas
A FHA Loan – Streamline Refinance approved lender; Not endorsed or sponsored by the Dept. of Veterans Affairs or any government agency.