Secure your dream of home ownership with a
3.5% Down FHA Loan for a New Home Purchase
Give yourself the security you need to enjoy your slice of the American dream!
Receive better terms with a home purchase loan secured by the FHA
Better terms.
Do you ever use mortgage calculators and sigh in dismay at the numbers you see? An FHA-backed loan can secure you better terms to make your dream of home ownership more affordable.
Low down payment.
The down payment is one of the most frustrating pieces of the puzzle for many homeowners. With an FHA loan for purchase, you can use a smaller down payment, as low as just 3.5% down on the loan.
Qualify with lower credit.
With the FHA, the Federal Housing Administration, helping secure the loan, you can get better terms even if you don't have the best credit in the world.
Make use of your employment history.
With an income that can afford a home, should it matter that your credit isn't ideal? An FHA can help you afford a wise home investment by using details like your employment history to secure the loan.
The Facts about FHA Loans for Home Purchases
Your down payment can be extremely low.

Some down payments with FHA loans are as low as 3.5%. That isn't everyone's result, but it showed just how little you need to have saved if approved for an FHA loan.

These loans are popular among first-time home buyers.

Intimidated by the home loan process and how much you'll be expected to pay? FHA loans for purchase are very popular among first-time buyers because they're simple and secure.

You can utilize your credit score.

Even a credit score in the 500s to qualify for financing with an FHA loan; however, for lower down payments, you will have to have at least a credit score of 580.

You can turn your life situation around.

If you've struggled with mortgage payments in the past, an FHA loan three years out of a previous foreclosure can help you reestablish your credit while living in a great home.
Your dream of home ownership doesn't have to be distant. Make it happen today!
What Do You Need to Know about FHA loans?
Q: Why does the FHA make this possible?

An FHA loan is a loan insured by the Federal Housing Administration, which makes the risk lower for the lender. That means that FHA-approved lenders can then issue loans for people who would otherwise be too high-risk for these loan terms.

Q: Can I refinance my home with an FHA loan?

Yes. In this case, we're discussing FHA loans for new home purchases. However, you should be aware of all of the FHA loan options available to you. If you've previously had a mortgage fall into foreclosure, an FHA loan for a new home purchase is a great way to start the rebuilding process.

Q: What are the advantages of an FHA loan?

Numerous. The most obvious advantage is that you can have a low down payment—as low as 3.5%--depending on your specific situation. This removes one of the most popular barriers to home ownership for a lot of people, opening up new possibilities for people who want to secure their first homes.
Q: Can someone gift me the down payment?

Yes. Even though a down payment is smaller with an FHA-approved loan, you can still have someone like a family member gift the down payment to help get you started; however, you'll still be the name on the loan, so keep that in mind.

Q: How do I get the process started?

The first step is to see if you qualify for an FHA loan, which typically means looking at your credit history as well as getting an appraisal on the home that you want to purchase. To get the process started, make sure you click one of the buttons here to see if you qualify.
Kick off a Home Purchase Loan backed by the FHA Today
Dream of homeownership, but aren't sure you have the credit history?
Don't worry. You can still make your dream come true.
Make sure that you meet the minimum requirements of a home purchase loan backed by the FHA and you'll be amazed at the kind of mortgage terms you can secure.
If you want to remove the barriers to home ownership success, there's no time like the present.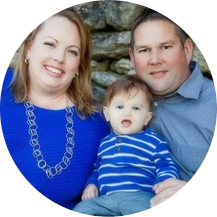 "Can't believe how fast and simple you made this. We got pre-approved for a $580K FHA Loans (Purchase), and were in our dream home less than 3 weeks later. We love MortgagePops!"
- Angela, Todd, & Grant
Speak with a FHA Loans (Purchase) Specialist today
Representatives Available 24/7 to Better Serve Troops Overseas
A FHA Loans (Purchase) approved lender; Not endorsed or sponsored by the Dept. of Veterans Affairs or any government agency.