Find out if you qualify for a
Conventional Refinance Loan
See if you're eligible to refinance without the requirement of paying mortgage insurance!
Simplify your monthly payments and secure your home with a Conventional Refinance
Potentially eliminating mortgage insurance.
A conventional refinance is a more stable loan from the perspective of the lender, which can reduce the need for monthly mortgage insurance payments.
Leverage your home equity.
You have more home equity when you qualify for a conventional refinance loan, which means that you may be able to take out a larger loan for additional needs.
Take advantage of better rates.
Depending on interest rates, you may be able to secure better terms when you qualify for a conventional refinance than when you first took out the loan.
Potentially smaller payments.
Using a conventional refinance on a mortgage can help you simplify and cut the monthly payments you make, giving you more financial wiggle room to own your home.
The Facts about Conventional Refinance Loans
Refinancing can save you money.

One technology provider for the mortgage industry believes that 5.9 million homeowners could cut 0.75% from their mortgage rate with a conventional refinance.

Home prices are only going up.

If you can pay less money to own a home in the current market, you'll be saving yourself a lot of headaches. The chief economist of the National Assocation of Realtors expects 2019 prices to be over 2% higher than they were in 2018.

It's a good time to own more of your own home.

It's been a "seller's market" since 2012, according to NerdWallet.com, which means that owning a greater percentage of your own home (as is required in a conventional refinance) helps you maximize your equity.

It pays to strike while the iron's hot.

One of the most important things about a conventional refinance is that it allows homeowners to lock in favorable interest rates. Mortgage rates fell since 2018 in the first half of 2019, which suggests now is as good a time as any.
Low rates, lower payments, and equity that's never been more valuable. Is now the time for you to consider a conventional refinance?
What Do You Need to Know about Refinancing?
Q: What is a conventional refinance loan?

"Conventional" means that this refinance loan is what most people mean when they talk about refinancing their home. Refinancing means changing the existing terms of the loan, usually to secure better terms for the homeowner. You can use this strategy to lock in lower payments.

Q: Can I refinance from an FHA loan to a conventional refinance loan?

You can, provided that you meet certain criteria, such as owning enough equity in the home. A conventional home loan typically requires that you purchase as much as 20% of the home's equity in the form of a down payment. If you have more equity, the better your chances will be of securing a favorable refinance.

Q: What are the advantages of refinancing?

Numerous! You can save money, lower your monthly payments, and potentially even lower or eliminate the cost of monthly mortgage insurance. You can also shorten the term of the loan if you want to take advantage of a higher income to make a long-term investment in the ownership of your home.
Q: Should I get a fixed rate or variable rate loan?

There's no one answer for this. Generally, if your goal is to lock in current interest rates, a fixed rate loan can be highly favorable; variable rate loans are less predictable, but they typically mean that you'll have lower payments in the short-term future, which increases your home affordability.

Q: What stays the same if I refinance?

You won't change the amount of principle owed on the loan, which means that home refinancing is not a "shortcut" except that it may be easier to make your monthly payments. Your collateral on the loan also will likely not change.
Get Started with Your Conventional Refinance Today
With a conventional refinance loan, you can change your monthly payment and give yourself more wiggle room.
You can lock in great interest rates and not worry about the future price of homes.
It may sound like a complicated process, but a conventional refinance can be one of the best decisions you make. It can give you plenty of cushion in your budget to spend on home repairs or set aside money for retirement. But nothing happens unless you first take action!
Interest rates are low. Now's the time to see if you can refinance and take advantage—and strike while the iron's hot.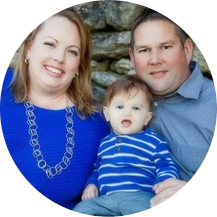 "Can't believe how fast and simple you made this. We got pre-approved for a $580K Conventional Refinance loan, and were in our dream home less than 3 weeks later. We love MortgagePops!"
- Angela, Todd, & Grant
Speak with a Conventional Refinance Loan Specialist today
Representatives Available 24/7 to Better Serve Troops Overseas
A Conventional Refinance approved lender; Not endorsed or sponsored by the Dept. of Veterans Affairs or any government agency.