Invest in your financial future with a
15-Year Fixed Refinance
Own your home, securing your homeownership and locking in favorable terms immediately!
Lock in a great deal and invest in your future with a 15-year Fixed Refinance
Pay off your home early.
With a 15-year loan, you commit yourself to paying off the loan early, which, in turn, gives you more equity (and faster) that you can enjoy in the future.
Take advantage of current interest rates.
Want to lock in the current interest rates if you're worried about them going up? Avoid being susceptible to higher interest rates with a 15-year Fixed Refinance.
Avoid an uncertain future.
Where will interest rates go? What will become of home costs? Where will you live? Answer these questions when you have a 15-year Fixed Refinance loan.
Avoid PMI – private mortgage insurance.
With a 15-year fixed mortgage, lenders aren't so worried about your ability to pay off, which means you might not have to worry about extra payment for PMI.
The Facts about 15-Year Fixed Refinancing
15-Year Fixed Refinancing is cheap.

People might point to the monthly payment on a 15-year. But over the long haul, the money you save on paying interest on the loan will save you a tremendous amount of money—as much as $130,000 on a $250,000 loan.

Fixed mortgage rates are low again.

Consult the 15 year mortgage rate and you'll find that they're on a downward trend, which means that now is the time to secure a 15-year Fixed Refinance for yourself.

You force yourself to save.

Putting aside money each month toward equity in your home is sort of like a forced savings plans, ensuring that no matter what, simply living in your home means you're stashing more money away every month than if you had used a longer or more variable rate.

15-year Fixed Refinance helps you save money in retirement.

Nearly 4 out of 5 households led by someone over 65 own their own home, according to the BLS. That means retirees use paid-off homes to help ensure security during retirement.
It's a great decision for your long-term future—but are you ready to start your journey to prosperity now?
What Do You Need to Know about a 15-Year Fixed Refinance?
Q: Why not save money with a 30-year Refinance?

It's not that simple. While a 30-year mortgage can indeed save you money on a monthly basis, the 15-Year Fixed Refinance is a better option for the long-term. That means that if you qualify for a 15-Year Fixed Refinance, you can use your budget to own your home more quickly while paying less overall on interest. Often, HUNDREDS OF THOUSANDS of dollars LESS… That means you'll keep more of your own money in the form of home equity.

Q: Should I pick a fixed or variable-rate loan?

In this case, the advantage of a 15-year Fixed Refinance means that you can lock in the favorable interest rates that currently exist. And because home ownership is currently in a seller's market, that means that you can invest in more home equity at a time when home equity is hard to come by.

Q: What are the advantages of refinancing?

There are plenty of advantages here. With a 15-year Fixed Refinance, for example, you can cut the need for private mortgage insurance on the payments. That allows you to put more money into your home equity. Putting money directly back into your own pocket is the better long-term play, especially with interest rates as low as they are.
Q: How do I qualify for a 15-Year Fixed Refinance?

Most lenders are looking for two things: the amount of income you have and the amount of equity you've built in the home. A Fixed Refinance will generally require that you have at least 20% equity in the home, which is a typical down payment for a new 15-year Fixed home loan as well.

Q: Will I pay more per month?

Not necessarily. Reducing private mortgage insurance with a 15-Year Fixed Refinance is a great way to save money, as is locking in a better interest rate by refinancing. That's why it's so important for you to at least take a look at the raw numbers and see if this long-term investment in your financial future is also a great short-term investment in your budget's wiggle room.
Kick off a 15-Year Fixed Refinance Today
Now's the time.
Low interest rates and high costs of home ownership mean that it's never been a better time to be rock-solid in your ownership of your own home.
A 15-Year Fixed Refinance is one of the shortest ways—short of paying cash—for you to secure your home ownership for the long-term future.
Take advantage of the favorable market conditions today.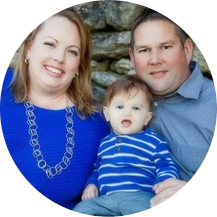 "Can't believe how fast and simple you made this. We got pre-approved for a $580K 15-Year Fixed Refinance, and were in our dream home less than 3 weeks later. We love MortgagePops!"
- Angela, Todd, & Grant
Speak with a 15-Year Fixed Refinance Specialist today
Representatives Available 24/7 to Better Serve Troops Overseas
A 15-Year Fixed Refinance approved lender; Not endorsed or sponsored by the Dept. of Veterans Affairs or any government agency.